A NUTTY NUT NEWS NETWORK EXCLUSIVE!
CHUCK MCCANN INTERVIEW 2007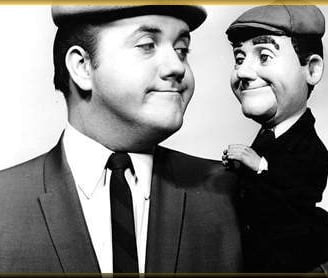 Our roving reporter, Steve Wichrowski, Jr., conducts an entertaining interview from 2007 with comic actor and voice artist Chuck McCann, who discusses conversations he had with Stan Laurel and also performs excellent vocal imitations of both Stan and Ollie. Joining him for part of the interview is his "Stan" partner, Jim MacGeorge. Mr. McCann recounts highlights of his career including radio, television and commercial performances, and concludes with background information concerning the Sons' Founding Tent.
CHUCK MCCANN
Born in 1934 in Brooklyn, New York, Chuck McCann is a third generation performer and has starred in films, television, radio recordings, stage, and has provided the voices for hundreds of characters in the world of animation and commercials.
Working in New York in the 1960's Chuck's made several children's programs and sketch comedy shows including: The Puppet Hotel, Let's Have Fun, The Great Bombo's Magic Cartoon Circus, The Chuck McCann Show and Chuck McCann's Laurel & Hardy Show.
Chuck was so much a fan of Laurel and Hardy that he is one of the founding members of the Sons of the Desert. Throughout his career, Chuck has played Oliver Hardy with various partners accompanying him playing Stan Laurel: Dick Van Dyke, Tom Poston, and finally, Jim MacGeorge.
Jim MacGeorge and Chuck McCann did a series of commercials as Stan & Ollie, for Arby's, Tony's Pizza and Anco Windshield Wipers.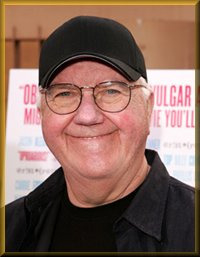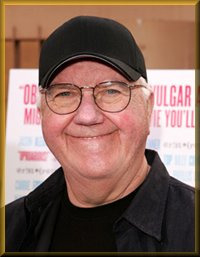 Jim MacGeorge
Considered one of the best impressionists in the business, Jim MacGeorge specializes in voice acting for cartoons. MacGeorge's voice has starred in such cartoon series as Abbott & Costello, Yogi Bear, Cue Glub, Beaney & Cecil, Wimper and Woofer, Star Wars, Sesame Street, and dozens more. He has also been widely recognized for his remarkable impersonations of the comedy team Laurel (MacGeorge) and Hardy with veteran comedian and fellow voice actor, Chuck McCann.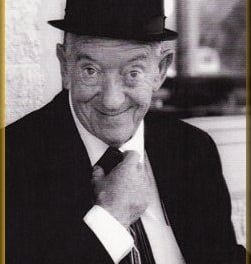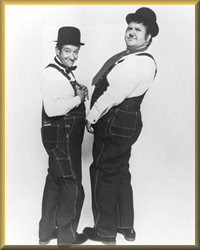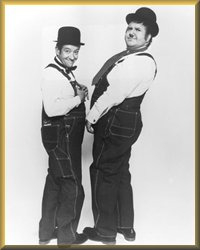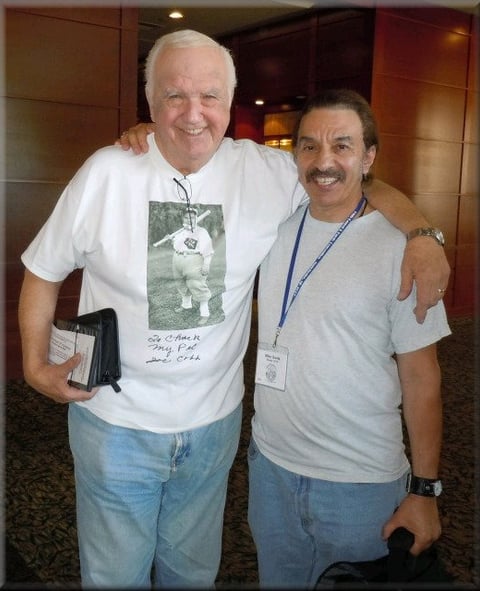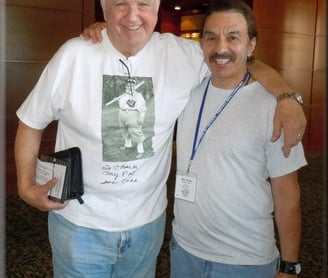 In 2018 it was with sadness that we reported the passing of Chuck McCann one of the founding members of The Sons of the Desert and ambassador for Laurel and Hardy he will be missed greatly.
Edited from Chuck's now defunct website.
A 3rd generation performer, Chuck McCann has conquered every medium of the entertainment industry – starring in film, television, recordings, stage, and as a man of close to 1,000 voices in the world of animation and commercials (or so it seems).

Those fortunate enough to live in New York in the 1960's were able to watch Chuck's amazing children's programs and sketch comedy shows. The Puppet Hotel, Let's Have Fun, The Great Bombo's Magic Cartoon Circus, Chuck McCann's Laurel & Hardy Show, and The Chuck McCann Show, (to name a few) graced the B&W sets in the Tri-State area.

During that time commercials and animated shows also beckoned for his talent and Chuck became most of the villains to meet their match in Bob Kane's Cool McCool series (a parody of James Bond films now on DVD). He was "Cuckoo for Cocoa Puffs" when he created the character of Sonny the Cuckoo Bird and Gramps for General Mills and, of course, seen as the "Hi Guy" neighbor in the famous series of Right Guard antiperspirant commercials. Chuck's commercials have won 5 Cleo Awards, and he even beat out Michael Jackson's Pepsi commercial - as the Hunchback of Notre Dame in a Dr. Pepper Commercial.

In 1968, Chuck did his first feature film, playing a deaf mute in, The Heart Is A Lonely Hunter starring Alan Arkin. Following that, Chuck starred in The Projectionist, a film he co-produced in New York, about a tender movie theater projectionist who escapes his lonely life through his imaginary adventures as a super hero.

When the commute back and forth from LA to New York became a little much, Chuck moved to LA and was a guest star on basically everything on television at the time, from The Bob Newhart Show to Bonanza! But Chuck's most noticeable role at the time was for those watching Saturday morning sit-coms, as Barney in Far Out Space Nuts, with Bob Denver (Gilligan's Island).

Chuck's television credits continued, and still do. From Knots Landing to Sabrina The Teenage Witch, to playing a judge on Boston Legal for ABC in this season's finale episode. Chuck can also be heard in all kinds of animated shows on the air now (Fantastic Four, Power Puff Girls, Ducktales, etc). He was also a part of the 2005 acclaimed documentary The Aristocrats, produced by Penn Gillette and Paul Provenza. The film has many a noted comic tell the same joke…which we can't tell you here, but you can rent the movie. Rated R.
The image of Chuck and Mike David is from the 2012 Sons of the Desert international convention, Mike says:
I met Chuck McCann in the hotel lobby. I introduced myself and went to shake his hand when suddenly our very own Steve Wichrowski walked right between us, and Chuck went "Whoa, what was that?" I told him about the interviews done on the NNNN Show from 1983 to 2009 and he said that was wonderful. I mentioned I had 2 cds containing many of the interviews for him. He said "These are for me? Oh, that's wonderful. Thank you so much - Here, I want to have my picture taken with you." I hadn't expected that as he was on a busy schedule but he put his arm around me and ordered Steve to take the photos. He told me that what we are doing with the interviews was great and that I should start my own tent. He talked about making sure that children got to see the Laurel and Hardy films and I told him I did that when teaching and still take out my projector and films occasionally for kids. As he walked off he said he was looking forward to hearing the interviews.