NUTTY NUT NEWS NETWORK EXCLUSIVES
DICK JONES INTERVIEWS
2007 Interview by Steve Wichrowski Jr.
2009 Interview by Mike David and Steve Wichrowski Jr.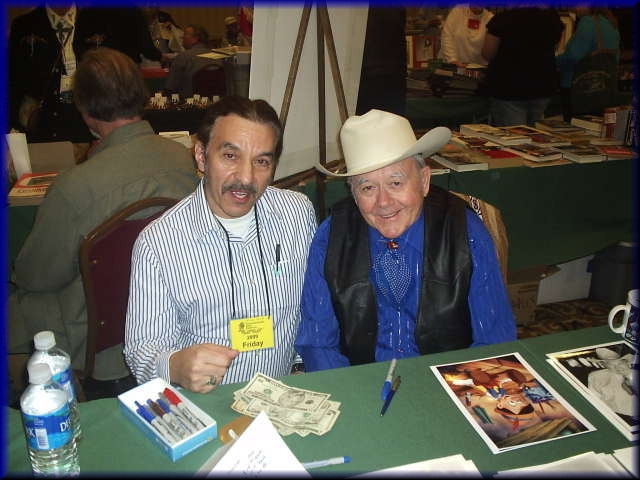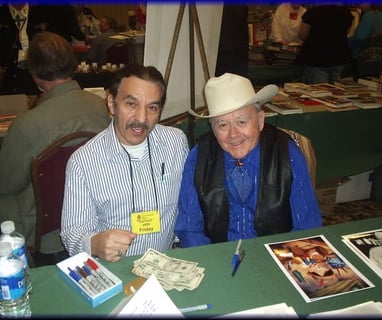 2007 Interview
Here is a brief but informative interview with actor Dick Jones who recalls being on the set of "March of the Wooden Soldiers" (1934). He also discusses his involvement in western films with famed actor and singer Gene Autry.

Mr. Jones discusses his longstanding marriage and also reveals the story behind getting his most famous role, that of the voice of "Pinocchio" in Walt Disney's 1940 production.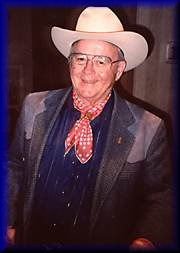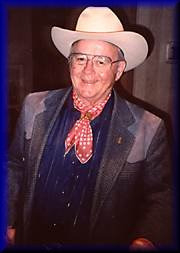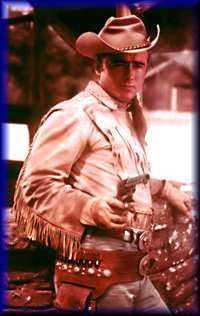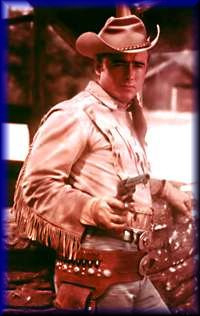 2009 Interview
Our Gang star Dick Jones squeezed in a few minutes to sit down with me and roving reporter Steve Wichrowski at the recent Williamsburg Film Festival for his second interview with The Nutty Nut News Network. In this interview you'll hear him talk about a specific scene in the Our Gang short "The Pigskin Palooka" which was filmed from September 18 - 25, 1937. (If you have a copy of this, "Dickie" is easy to spot as leader of the opposing football team and wears jersey number 29.) He also tells us about going to school with the other Our Gang members, and indeed a Roach Studio memo notes that there were five teachers present on the days the scenes were filmed at a field in Culver City.
This time around Mr. Jones didn't recall too much from being in 1934's "Babes in Toyland" but he did recall more in his 2007 interview which is also available at our website here. The timing of this new interview was significant since it occurred during the week when Walt Disney released the 70th Anniversary dvd edition of the 1940 classic "Pinocchio", and it was a youthful Dick Jones who provided the voice for the title character. You can hear him reveal a behind the scenes account of what it was like to actually record the dialogue with other voice artists at the Walt Disney studio. Dick also discusses his recent participation in the "Extras" dvd which accompanies the restored version of the film.
I had a chance to talk with Mr. Jones before and after the interview and he was very friendly and accomodating. I showed him a copy of some of the pages from our website here and he was impressed with all the content and was pleased to see his photographs from his 2007 interview, and I also gave him an audio copy of that.
We hope you enjoy this interview with an actor who was eager to share his experiences in movies which, even though they were filmed so many years ago, still bring so much enjoyment to us all today.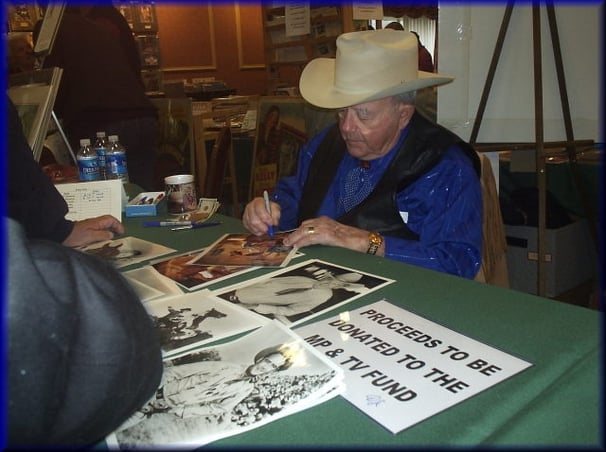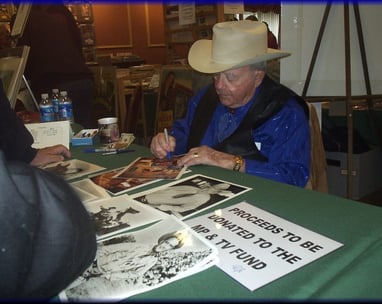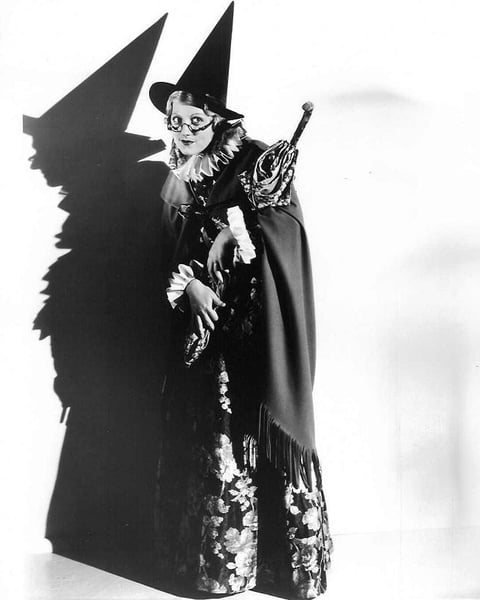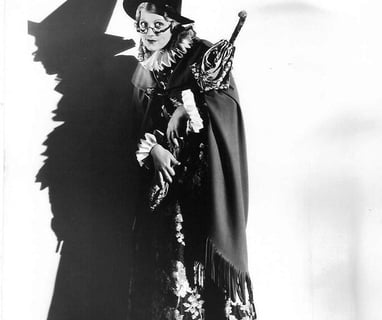 Virginia Karns as Mother Goose (from the Mike David collection) in March of the Wooden Soldiers.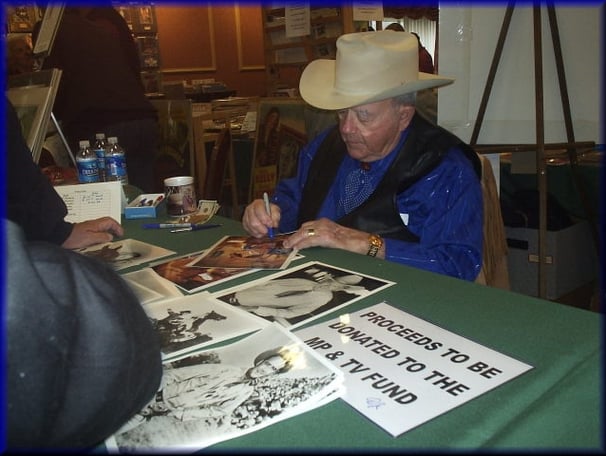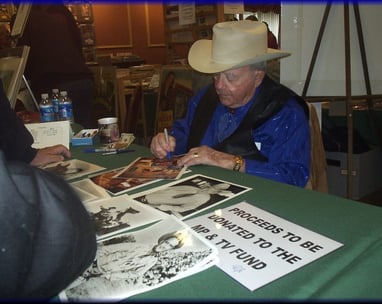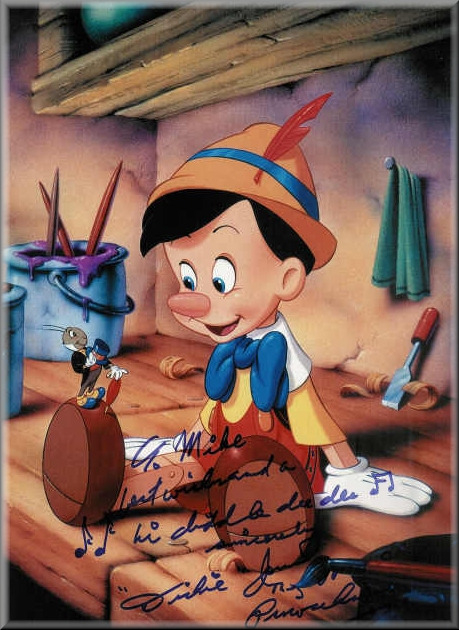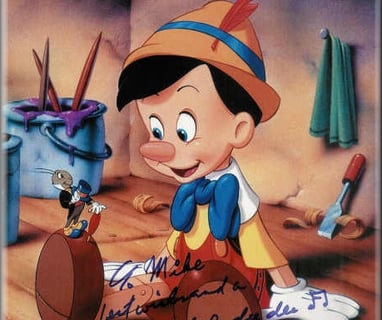 Images on this page are from the Mike David Collection