A NUTTY NUT NEWS NETWORK EXCLUSIVE
Jacquie Lyn Interview 1992
by Scott MacGillivray
Text by Mike David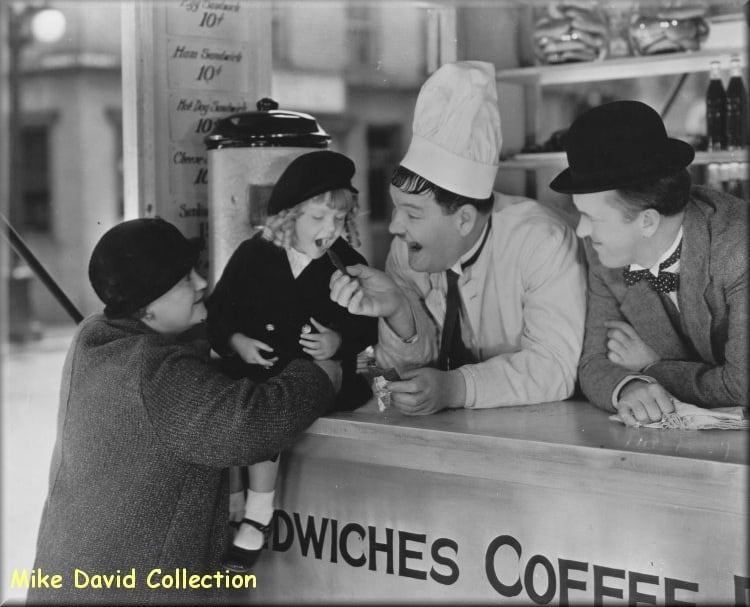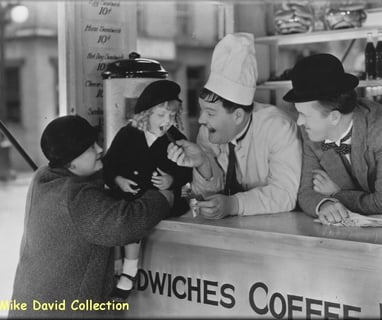 Jacquie Lyn, the child co-star with L&H in 1932's, "Pack Up Your Troubles", talks with Laurel and Hardy author Scott MacGillivray at the Sons 1992 Las Vegas Convention. This is one of our favorite audio interviews because of the very charming story that Jacquie tells about what Stan Laurel did for her on the set of the Boys' second feature film.
Jacquie discusses her connection with Lois Laurel. She also explains how she gradually lost her English accent, about her work in a couple Our Gang films and about why they had to use glycerine tears for her crying scene in "Pack Up Your Troubles".
Finally, Jacquie gives her reaction to the "craziness" and "high spiritedness" of the Sons convention.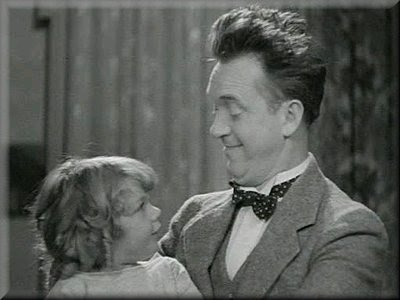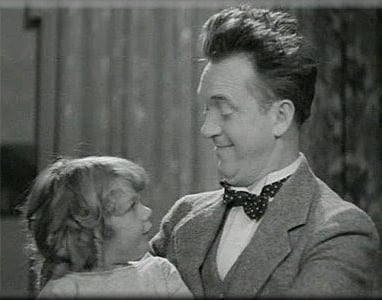 The Telegraph 6th April, 2002
JACQUIE LYN, who has died aged 73, enjoyed a short but memorable career in Hollywood; she made her debut in films aged three, and retired when she was seven.

She made only a handful of films, but worked with some of the industry's most popular names of the time, including Laurel and Hardy, Elissa Landi and the Our Gang kids.

Her most famous picture, Pack Up Your Troubles (1932), directed by George Marshall and starring Laurel and Hardy, is considered by many to be the comic duo's finest film. The highlight is when Jacquie Lyn tells the story of Goldilocks and the Three Bears to Laurel, who is trying his best to keep awake; and who, when Jacquie Lyn starts adopting voices for each of the characters in the story, looks around the room in wonder, guessing where the voices are coming from.

Jacquie Lyn (the stage name was derived from her first name) was born Jacqueline Duffon at East Finchley, London, on September 3 1928, and spent her early years in nearby Oatlands Park. The family came from Surrey; her grandmother ran a tea shop at Weybridge.

In 1930 her father, a naval officer, died after contracting pneumonia, and on the call of her mother's relatives Jacquie and her surviving parent set sail for America, settling at Brentwood, California. At a lunch party, Jacquie's mother was introduced to the cowboy star Tim McCoy. He took one look at the cheeky, blue-eyed blonde playing with her dolls and suggested Mrs Duffon take her daughter to see the producer Hal Roach (Roach was famous in Hollywood for employing child actors with no previous experience).

Jacquie made her film debut soon afterwards, playing Tonia in Allan Dwan's Wicked (1931) with Elissa Landi and Victor McLaglen. This was followed by The Strange Love of Molly Louvain (1932); directed by Michael Curtiz, this tells the story of an unmarried mother (Ann Dvorak) and the various unscrupulous men with whom she has a habit of falling in love. Jacquie played one of her children. After her success in Pack Up Your Troubles (1932), Jacquie played in two of the Our Gang shorts.

In one of them, Free Wheeling (1932), she shows off her clipped English tones. While riding in a "taxi" pulled by a mule, she waves to her driver (Spanky McFarland) and says: "Spanky, don't you think we're going rather fawst?" In this film she also has a pet monkey, of which she later recalled: "I hated that little monkey - he was always pulling at my hair." Birthday Blues (1932) teamed her with Dorothy "Echo" De Borba and Edith Fellows.

Prosperity (1932) was Jacquie Lyn's farewell appearance. It had its comic moments, but the plot - centred on a small town stricken by the Depression - was too close to home for cinema audiences searching for escapism.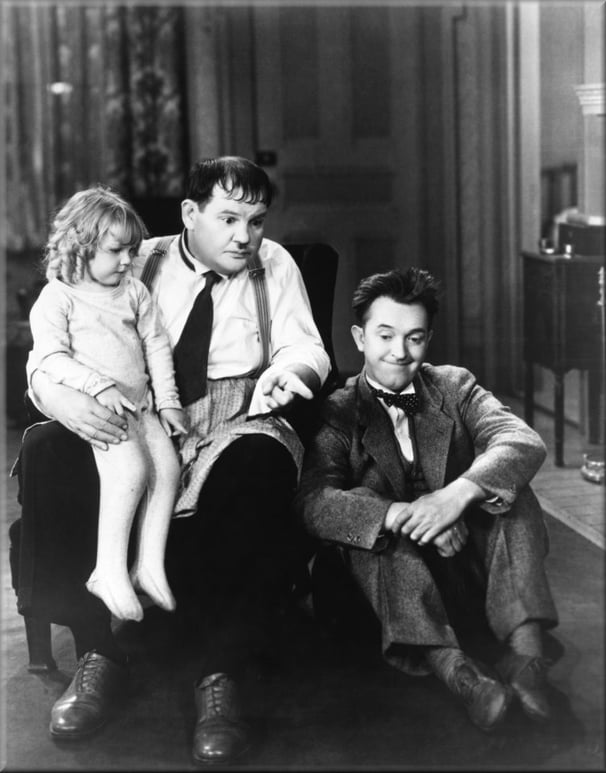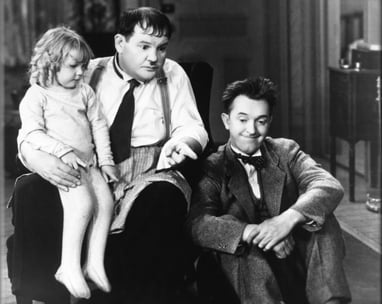 In 1933 Jacquie's mother married again. Her stepfather quickly took control of Jacquie's business affairs, becoming her manager and agent, even though his knowledge of the industry was minimal. When he walked into the offices of Louis B Mayer at MGM, demanding the studio give the child star more films and double her salary, Mayer was furious and showed him the door. The following morning the termination of her contract arrived in the post.

There were two further minor film roles, after which she retired. She was seven years old.

After graduating from High School, she attended UCLA but stayed for only three terms after accepting a marriage proposal from Martin Woll, a banker, in 1949.

For the next 40 years, Jacquie Lyn lived in pleasant obscurity, bringing up five children and looking after her family. It was not until 1991, when her son Michael gave her a videotape of Pack Up Your Troubles, the cover of which pictured her perched on Stan Laurel's knee, that she realised that people were searching for her.

The tape also included 16mm home footage of Jacquie playing with Laurel's daughter Lois, who also made an appeal for Jacquie Lyn to get in touch with Laurel and Hardy enthusiasts. It took some prompting from her family, but in January 1992, Jacquie relented. "These pictures were made so long ago," she said at the time, "I had no idea anyone would be interested in me."

Film conventions followed. When she walked on stage at a film festival at Hollywood, she received a standing ovation. "I was overwhelmed," she said. "The room was packed with fans of Laurel and Hardy all clapping and cheering. They were genuinely pleased to see me. I had tears in my eyes when my old boss, Hal Roach, now 100 years old, came over to greet me and held my hand."

She is survived by her husband of 52 years and their five children.