A NUTTY NUT NEWS NETWORK EXCLUSIVE
Tony Caruso Interview
By Scott MacGillivray
Text by Mike David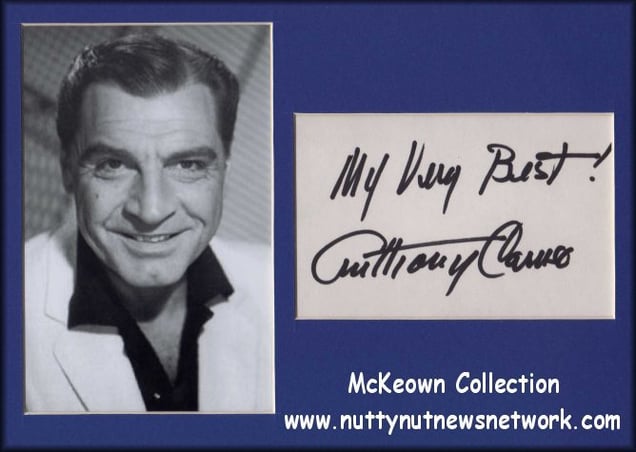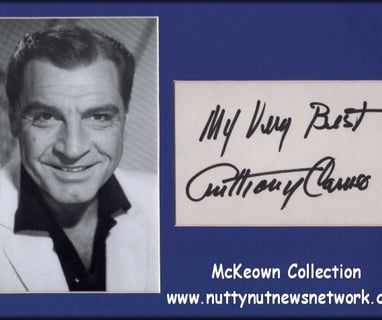 Prolific character actor Tony Caruso is interviewed by Laurel and Hardy author and Boston Brats Grand Sheik Scott MacGillivray at the Sons 1992 convention in Las Vegas.

Mr. Caruso comments on his appearance with the Boys in 1943's "Jitterbugs" and explains how his work in "B" pictures helped prepare him for his roles in scores of television programs.

While he was well known for usually portraying villains, Mr. Caruso reveals in which movie he appeared in as St. Joseph.

The interview concludes with his appraisal of the effectiveness of the Sons of the Desert.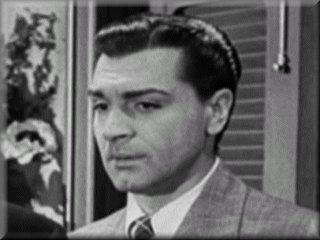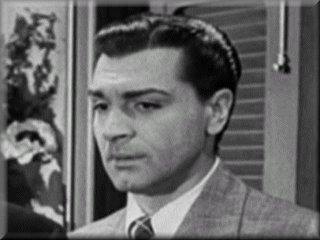 From Wikipedia.

Anthony Caruso (April 7, 1916 – April 4, 2003) was an American character actor in over 100 American films, usually playing villains, including the First Season of Walt Disney's Zorro as Don Juan Ortega.[1] Born in Frankfort, Indiana, he was raised in Long Beach, California from the age of 10.

Caruso also had early television roles, some playing sympathetic characters, like "Ash," on an early episode of Gunsmoke. He guest starred on two of Rod Cameron's syndicated series, City Detective and Coronado 9. In 1954, Caruso played Tiburcio Vasquez in an episode of Jim Davis's syndicated western series, Stories of the Century. He appeared in the first Brian Keith series, Crusader. In 1966, he guest starred in the Barry Sullivan western series The Road West, set in Kansas, in the episode entitled "This Dry and Thirsty Land". From 1966 to 1970 he guest starred on the long running western The Virginian three times.

Some of his more memorable roles were that of the alien gangster "Bela Oxmyx" in the classic Star Trek episode "A Piece of the Action", Chief Blackfish in the mini-series Daniel Boone, Mongo in the film Tarzan and the Leopard Woman and the safecracker Louis Ciavelli in John Huston's classic film noir The Asphalt Jungle. Caruso played the comical character of the American Indian "Red Cloud" in the 1965 Get Smart episode "Washington 4, Indians 3."

Caruso died three days before his 87th birthday in Brentwood, California. His ashes were scattered into the Pacific Ocean.